AIS TRAINING
World Class Training
The best career paths start with AIS world class training
AIS TRAINING
WE DELIVER WORLD-CLASS SPECIALIST TRAINING FOR THE OFFSHORE OIL & GAS, WIND ENERGY AND INDUSTRIAL SECTORS TO THOUSANDS OF DELEGATES EACH YEAR.
From our state-of-the-art industrial training facilities throughout the UK and all over the world, we offer a comprehensive portfolio of mandatory and optional skills, competency and safety courses endorsed by the world's leading trade associations including IRATA, OPITO, SPRAT, MCA, IOSH, ECITB, CompEx, GWO and RenewableUK.
Mikada partnered with AIS Training to offer these courses here in Nigeria, intending trainees need not travel to the abroad for the training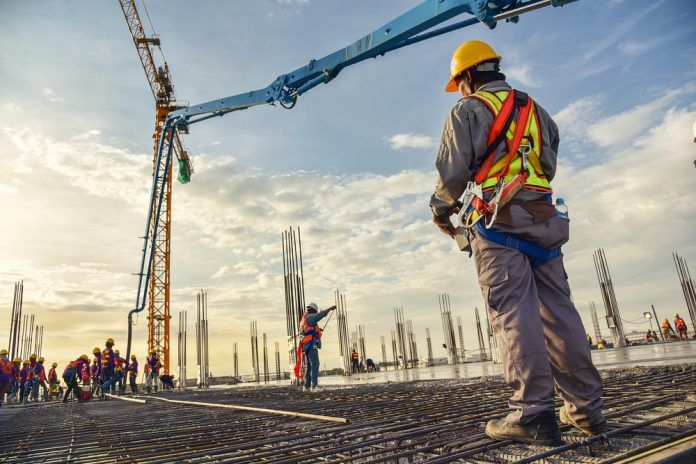 COMPEX COURSES - CONSTRUCTION
WORLD-CLASS TRAINING FOR THE CONSTRUCTION INDUSTRY INCLUDING A FULL RANGE OF CISRS SCAFFOLDING COURSES.
CISRS SKILLS TEST

CISRS COTS (CISRS OPERATIVE TRAINING SCHEME)

CISRS ADVANCED SCAFFOLD INSPECTION

SCAFFOLDING NVQ LEVEL 3 PORTFOLIO BUILD

FUNCTIONAL SAFETY ENGINEER

SCAFFOLDING NVQ LEVEL 2 PORTFOLIO BUILD

CISRS SCAFFOLDING CPD REFRESHER

CISRS ADVANCED SCAFFOLDING 2 DAY SKILLS TEST

CISRS ADVANCED LEVEL 3 SCAFFOLDING

CISRS PART 1 SCAFFOLDING TUBE & FITTING

IPAF (MOBILE ELEVATED WORK PLATFORM TRAINING)

CISRS BASIC SCAFFOLD INSPECTION

CISRS PART 2 SCAFFOLDING TUBE & FITTING
NDT AND WELDING COURSES - CRISIS MANAGEMENT & EMERGENCY RESPONSE
WORLD-CLASS CRISIS MANAGEMENT AND EMERGENCY RESPONSE TRAINING THAT PREPARES TEAM MEMBERS AND TEAM LEADERS IN ANY INDUSTRY FOR ANY POSSIBLE EMERGENCY SCENARIO.
ONSHORE EMERGENCY RESPONDER

AIS OFFSHORE INSTALLATION MANAGER (OIM) CONTROLLING EMERGENCIES

OIL POLLUTION EMERGENCY PLAN (OPEP) LEVEL 2

UK OFFSHORE LEGISLATION COURSE

UK OFFSHORE LEGISLATION REFRESHER

OPITO OFFSHORE INSTALLATION MANAGER (OIM) CONTROLLING EMERGENCIES (OIM ASSESSMENT)

CONTROL ROOM OPERATOR (CRO) CONTROLLING EMERGENCIES (COACHING & ASSESSMENT)

OPITO MAJOR EMERGENCY MANAGEMENT INITIAL RESPONSE TRAINING (MEMIR)

OIL POLLUTION EMERGENCY PLAN (OPEP) LEVEL 3

OPITO FURTHER HELIDECK EMERGENCY RESPONSE TEAM MEMBER (FHERTM)

OPITO HELIDECK EMERGENCY RESPONSE TEAM MEMBER (HERTM)

OPITO OFFSHORE EMERGENCY RESPONSE TEAM LEADER

OPITO COMBINED HELIDECK / OFFSHORE EMERGENCY RESPONSE TEAM MEMBER (OERTM/HERTM)

SUPERVISOR INITIAL

SUPERVISOR REVALIDATION

BRIDGING COURSE

OPITO FURTHER OFFSHORE EMERGENCY RESPONSE TEAM LEADER

BREATHING APPARATUS INSTRUCTORS COURSE

OPITO FURTHER OFFSHORE EMERGENCY RESPONSE TEAM MEMBER (FOERTM)

OPITO OFFSHORE EMERGENCY RESPONSE TEAM MEMBER (OERTM)